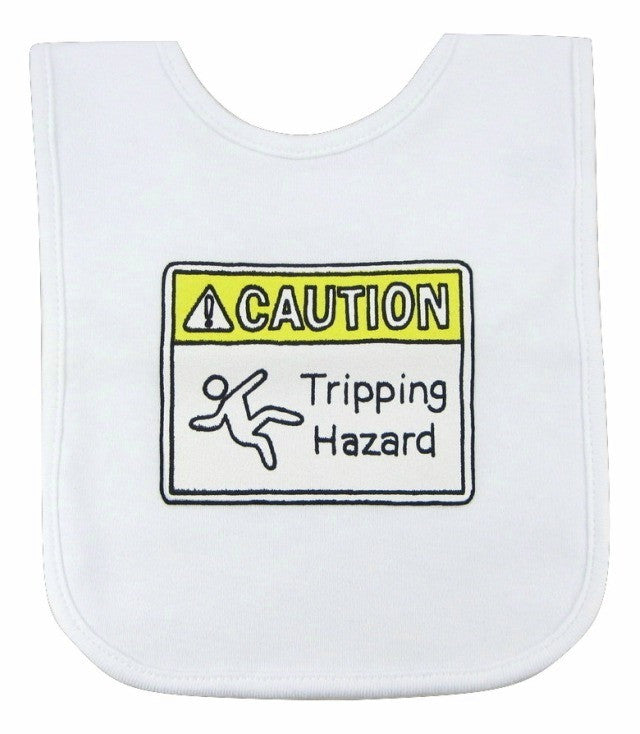 Hazard Baby
Tripping Hazard Bib
Learning to crawl? Leaving a trail of toys behind? No matter what baby stage you're in, kids cause major tripping hazard. Be warned.
Funny baby bib in 2-ply 100% cotton with Velcro closure. Machine wash cold.
Shop online at our cute baby boutique with unisex onesies, funny clothes, rompers bibs and more for your little ones. Great baby shower gifts and more handmade by Hazard Baby.
---
More from this collection